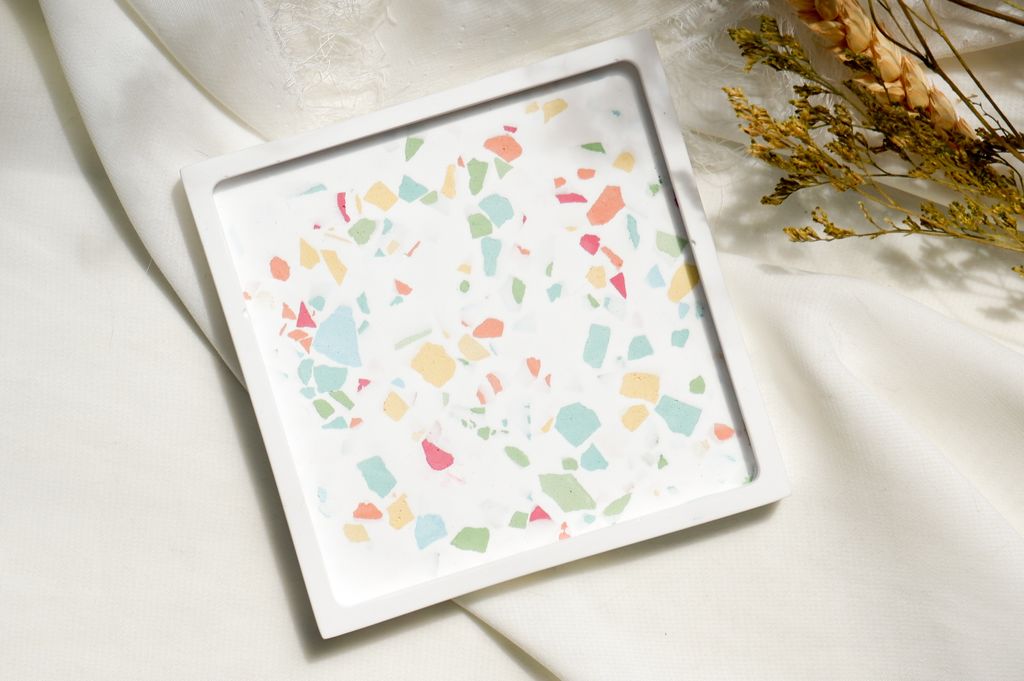 Terrazzo coaster | Is This a Cake? |
Each piece is meticulously hand poured and sanded with care.
No two pieces will ever be the same! One-of-a-kind decor for your home or as a gift.
SIZE: 10 x 10 CM

Materials and features:
We use high quality non-toxic plaster; no coating is needed as it will not dust easily. Our coaster is very absorbent and works great with your ice-cold drinks!

Decorative and versatile for many uses, some examples:
• key dish
• jewelry
• small items of your choice
• candle holder

IMPORTANT NOTE
•Although our decorative trays are non-toxic, please AVOiD eating off it to avoid accidentally ingesting the plaster.

•Every piece is handmade. Small bubbles or slight variations in colour that occur will only make it all the more unique.

•These plaster pieces are fragile, please be careful when handling them!
---